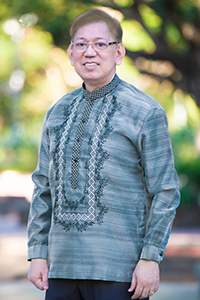 DR. THOMAS VILLA CABANTAC
Vocal Coach, Choir Director, Baritone
His altruistic musical mission started in 1975 (he was only 18 then) when he gathered teenagers from a slum area and grouped them to sing. His pertinacious goal is to develop the singing talent, especially of the underprevileged youth through humility and sincere discipline in order to reach a plausive, world-standard singing skill which they can use as foundation for their life.
His mission continued on in greater magnitude when he founded the MVE in 1982 and assiduously served also as the Conductor and Manager.
Then till now, he has already given to over a hundred students free voice lessons of countless hours using what he called, "The Thomas Cabantac Method in Vocal Production". Yet he says, " I have nothing whereof to boast. All my success is ascribed to God Almighty".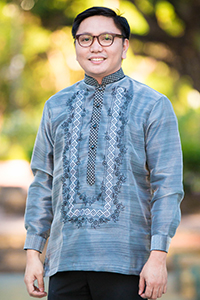 ISRAEL SANCHEZ IBARRA
Assistant Director, Guitarist, Tenor 1, 2nd time on tour
- Student, Master of Education in Educational Management, Cavite State University
- Choir Director, The National choir of the United Evangelical churches in the Philippines
- Awardee, 16th Gawad Tanglaw Presidential Award on Gawad sa Sining Pagtuturo ng Musika
The Manila Vocal Ensemble, under Dr. Cabantac's leadership, has helped me a lot in improving not only my skill as a performer but my value and character as a person too. It is both a gift and an honor for me to be here and minister through Music with these bunch of happy and wonderful people. Excited for this upcoming tour!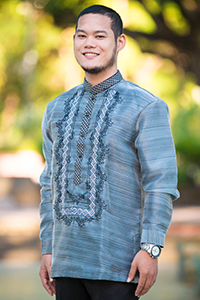 SAMIE GABRIEL DIZON
Choreographer, Tenor 2, 5th time on tour
- Graduate, Bachelor of Business Management, Cavite West Point College
- Part time college Dance Instructor
I would like to extend my gratitude to the MVE, especially to Dr. Cabantac for granting me full scholarship until I graduated from college, and also for the many opportunities of sharing my singing and dancing talent to our audiences in Europe. I am really happy that I've been a part of the MVE, and I'm gratefully indebted to Dr. Cabantac while I'm alive.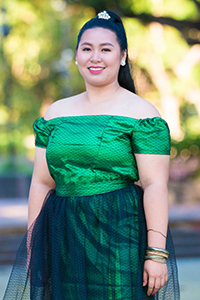 SHARIE FAITH QUINTILLA BINAS
Soprano 1, 1st time on tour
- Student, Master of Arts in Music Education, Western Visayas State University
- Silver medalist in Vocal Opera, Bronze Medalist in Vocal Broadway, 20th World Championships of Performing Arts 2016, USA
As the newest member of the MVE, I am eager to learn new vocal techniques and to broaden my understanding about music. Dr. Cabantac has taught me singing techniques which I've not learned before. Immediately my singing skill improved. I am very lucky to be a part of the MVE as this ensemble does not only make excellent music, but also upholds a bond that treats each member a family member.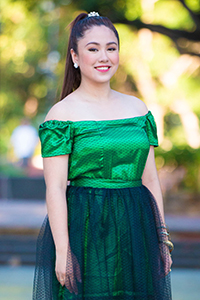 LORRAINE FERNANDEZ LISEN
Alto 2, 4th time on tour
- Student, Bachelor of Music in Vocal Performance, University of Sto Tomas
- Winner, Kundiman Soloist at Saint Paul College, Makati
- Singer, Philippine Opera Company
I've been a member of the MVE for 7 years now. Joining this group has helped me in more ways than one: In my singing technique, in my spiritual life, in my discipline and in my patience--these are all being thoroughly trained by Dr. Cabantac. Through the MVE, I've been able to fulfill one of my missions: To proclaim the greatness of our Lord through music. I'm beyond blessed that I'm still a part of the MVE; I'm very grateful for this.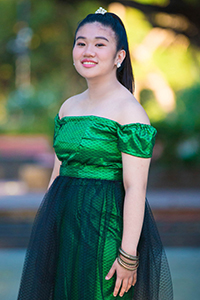 FONTERIZA FERNANDEZ PASATIEMPO
Soprano 2, 1st time on tour
- Senior High Student, South Mansfield College
- Member, Shekinah Glee Club
- 1st Runner Up, Singing Idol of PLDT 2016
While growing up as a child, my parents oftentimes exposed me and my siblings to workshops in acting, dancing, and singing. Those workshops helped me a lot. I thank God for the heart He has given Dr. Cabantac who has generously shared with me his diligence, passion for music, and encouragement for me to work for excellence. He always reminds me that we have to be excellent because we are serving an excellent God. What I like about the MVE is, that it's not all about performing in front of a crowd, but primarily about being a blessing to people and glorifying God.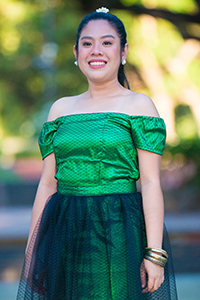 IRENE PAOLA DELOS REYES YEE
Alto 1, 1st time on tour
- Graduate, Bachelor of Science in Mass Communication, Universidad de Manila
- Member, The National Choir of the United Evangelical Churches in the Philippines
When I was a kid, I remember myself dreaming of singing in a church choir. For many years now, I've been serving our church through music. I thank God for Dr. Cabantac who has been sharing his life for more than 35 years now to fulfill the MVE mission--a mission that develops the musical talents of the youths and creates opportunities to share them. I sincerely believe that I become a part of the MVE to be blessed and to be a blessing.